Printer Rental Services
Printer Rental Services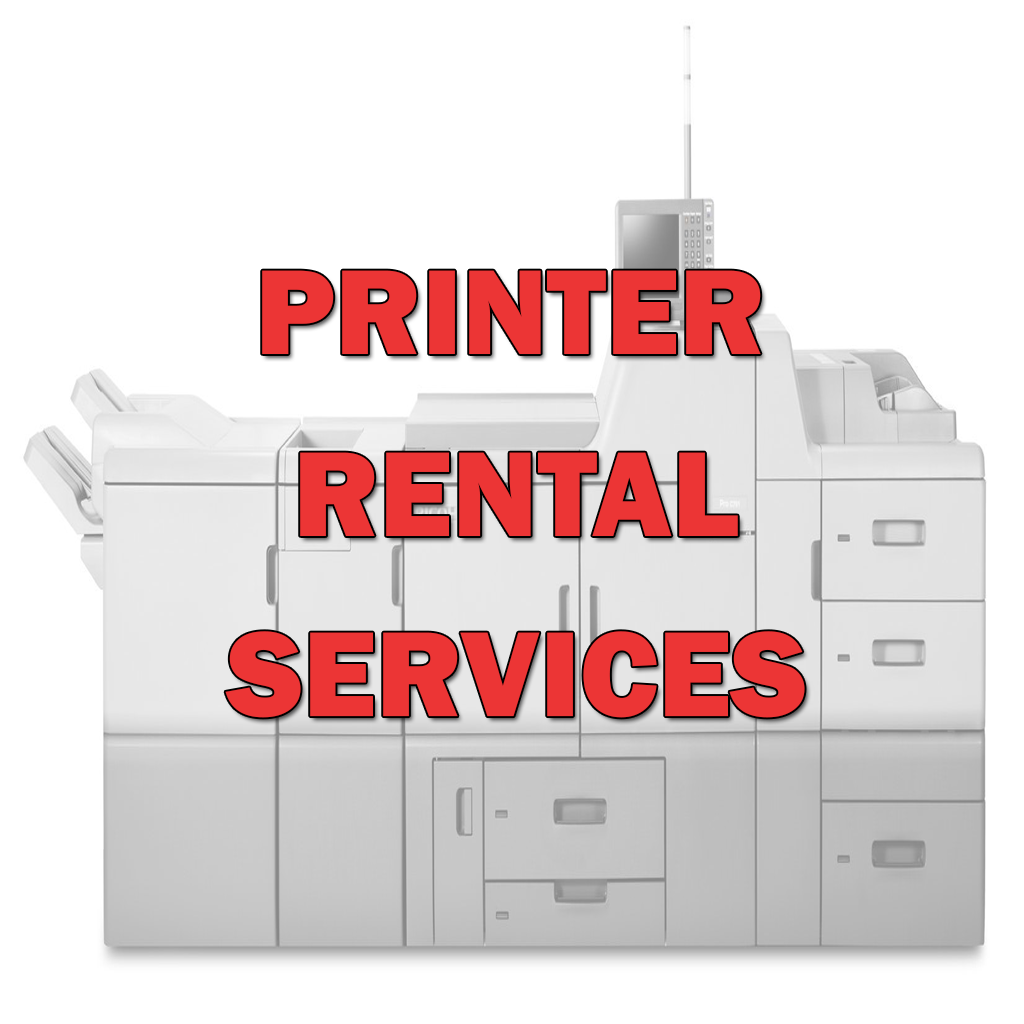 Printer Rental Services
If you're wanting to lease a printer or rent it, we provide you with cost-effective printer rentals services in the Greater Toronto Area. We are devoted to renting printers, copiers, and fax machines; our printer rental inventory is made up of a wide variety of printers such as color laser printers, multifunction copiers, plotters and much more.
Our printer rental services are either new or fully inspected to supply you smooth printing solutions. We consistently use the most recent models backed by specialist support services. We're proud to offer the following on all our printing equipment.
Affordable Printer Renting
Easy Payment Conditions
Fully Examined By Our Technical Engineers
100% Satisfaction Guaranteed
Are you tired of your printers and copiers malfunctioning? Do your documents come out with stripes and faded print? Do they lack attributes like energy efficiency and touchscreen control panels? Would you like to try an all-in-one or inkjet printer, but you can not justify the price? With our printer and copier rental program, you enjoy the benefits of state-of-the-art office equipment without the long-term dedication of leasing or the massive capital outlay of buying. Try our copiers, printers, multifunction printers, scanners, and fax machines for an affordable price and with minimal commitment.
Buy Brand-Name Gear For Less
Whether you need one machine or even a fleet, our extensive printer rental services may be just what you're looking for. We strive for quality, and only offer the best copiers and printers ranging from Canon to Xerox.
Equipment Today
With affordability, flexibility, and performance and service warranties built into every arrangement, our printer rental services let companies control their funding when enjoying the most up-to-date in efficient and environmentally friendly technologies.
Get the hottest in document solutions tech -- for less! Contact Precision Toner now to make the most of our promises to get exceptional support and functionality on top notch printers, copiers, faxes, and scanners. Give us a call at 905-326-2790 or stop by our store today to speak with a printer specialist.