Xerox WorkCentre WC 7855i Color Smart Multifunction Printer Buy in Toronto
Xerox WorkCentre WC 7855i Color Smart Multifunction Printer Buy in Toronto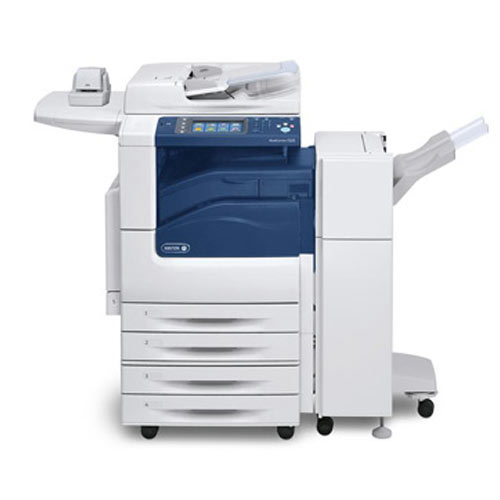 Xerox gives you the tools and technologies that make it possible to automate common office workflows, and to greatly simplify the ways in which you share business-critical information.
Enabling More Time for the Work that Matters Most: Experience a simplified, and intuitive user interface that can be tailored for your individual business needs. Easily create a workflow that enables you to scan information to your selected destinations, (email, desktop, network folders, cloud repositories) in secure text searchable formats, at the touch of a button. This saves time, and allows more to be done with the information you scan and store. Embedded apps allow you to easily connect your mobile workers to the device. Xerox App Gallery allows you to download new apps, such as Print from DropBox™ and Scan to Microsoft Office 365 directly from the user interface. Xerox ConnectKey Technology helps to streamline how your business deals with critical information—in-house or in the cloud.
Innovative Ways to Maximize Efficiency and Minimize Costs:  Xerox print drivers based on Microsoft Windows give you the ability to save different settings per application, minimizing the need to make changes and reducing the risk of potential errors. Xerox ConnectKey Technology evolves with your needs by restricting usage and regulating color printing. The User Permission control integrates with your internal authentication system, allowing you to prevent pre-determined or non-authenticated users from seeing specific features on the user interface.